It is with pleasure that I extend to you a warm welcome to International School Benghazi website. As Principal, I am delighted to be leading this amazing school.

International School Benghazi is a Foundation Stage to Year 13 School, teaching the National Curriculum for England including a range of IGCSE, AS level, A level qualifications.

Our students have been studying in many different countries and have now come to Libya. They are confident, friendly, highly motivated, morally aware, culturally respectful and socially responsible.
It is the purpose of education to encompass a broad spectrum of experiences, so that the child may encounter or exclude those experiences necessary to fulfill the individual's desire to explore and learn. Several basic principles underlie our educational philosophy. Firstly, be aware that each child is unique. Secondly, there is individual potential in all children and excellence in every child.
Thirdly, children are skilled in how to think critically and logically about the world around them in order to make informed and accurate decisions about their education.

Finally, the social and emotional climate of the classroom should be such that each child's contribution is valued, each child takes responsibility for the community by respecting people and property and each child takes personal responsibility for certain aspects of the organization of his / her work and interests.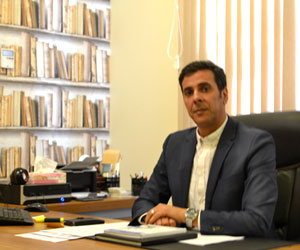 During the course of the year, it is my hope that we will work together to provide the students of International School Benghazi the best possible opportunities in preparing them to be world class citizens ready to master the challenges of the 21st Century.

As Principal, it is important to me that everyone who steps through our doors-staff, students, and parents is excited to be here with high expectations! This attitude enables us to meet the challenges of academic excellence in a positive, fun and nurturing environment.

International School Benghazi is a special place to learn and we welcome you to visit the school and become part of our learning community.

Dr Adel Mansouri
Principal
International School Benghazi, Libya