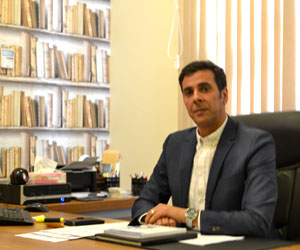 It is with pleasure that I extend to you a warm welcome to International School Benghazi website. As Principal, I am delighted to be leading this amazing school.

International School Benghazi is a Foundation Stage to Year 13 School, teaching the National Curriculum for England including a range of IGCSE, AS level, A level qualifications.

Our students have been studying in many different countries and have now come to Libya. They are confident, friendly, highly motivated, morally aware, culturally respectful and socially responsible.
It is the purpose of education to encompass a broad spectrum of experiences, so that the child may encounter or exclude those experiences necessary to fulfill the individual's desire to explore and learn. Several basic principles underlie our educational philosophy. Firstly, be aware that each child is unique. Secondly, there is individual potential in all children and excellence in every child.
Read more