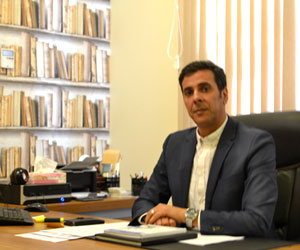 Our vision at the ISB School is "WE CAN, WE WILL, WE DO" and together we work to our core values of happy, ambitious, resilient and tolerant. This personal growth empowers each student to be the very best that they can be, attaining the highest possible academic standards as happy, well-rounded young people ready to make a positive contribution to our global community.
We care about our young people, with our first priority always being to make sure they are happy and safe so that they are able to learn. We continually strive to provide an inclusive, enabling and safe environment which empowers all our children to try their best to achieve their potential. I am a firm advocate that every child matters and every lesson counts.
We are very proud of our school and the accomplishments of our students. The ISB School continues to improve year upon year on its journey towards being outstanding.
Our academic curriculum, ensures that our students are both engaged and able to succeed in an ever-changing world as independent and creative thinkers.
We are very passionate about providing the best possible learning opportunities and experiences for all students irrespective of their strengths, challenges or needs.
We are also very proud of our very talented teachers and staff who set high standards and expectations for students. The dynamic combination of our professional educators, dedicated parents and community members ensure that all students achieve their full potential.
As Principal, I believe that in addition to the outstanding academic curriculum and outcomes, an education with character is just as important. Therefore, students are able to access a vast number of extra-curricular opportunities across the school, from sporting and STEAM (science, technology, engineering and mathematics) to expressive arts and opportunities for student leadership, fundraising and charity events and a variety of high quality off site educational trips.
I thank you for your interest in our website and trust that not only will you find it informative, but that it will offer you a taste of the exceptional educational experience we offer. As an outward facing school we welcome visitors.
Whether you are a past or future student, a prospective or current parent or an interested member of the community, please get in touch if you would like to see us at work. 
Dr. Adel Mansouri.
Principal
International School Benghazi, Libya
Read more